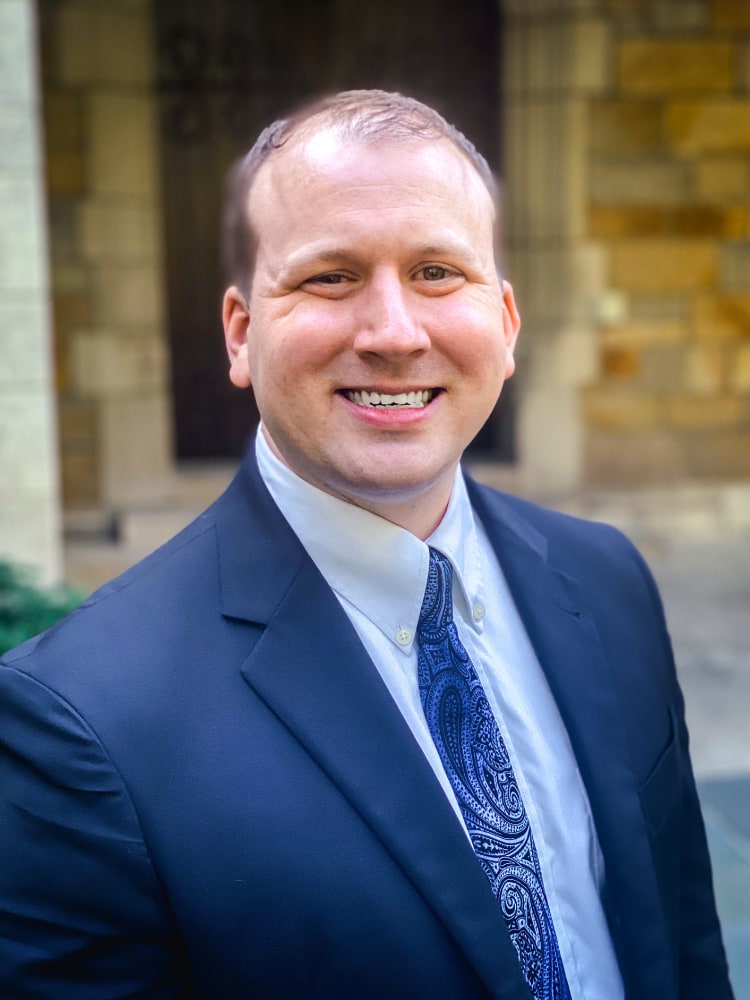 Joseph X. Michaels is an experienced and aggressive advocate for Michigan's working men and women. Born and raised to a four-generation union family, his commitment to and passion for the rights of workers run deep. He brings that passion—along with a wealth of legal and real-world experience—to the fight for his clients in the American legal system.
Education & Law Career
After starting his education at Lansing Community College, Joe graduated cum laude from Wayne State University with a B.A. in Labor Studies and Economics and graduated magna cum laude from the University of Michigan Law School, one of the top law schools in the country. At Michigan, he was an editor of the law review, received certificates of merit for outstanding performance in Labor Law, Employment Law, Civil Procedure, and Evidence, and received the ABA/BNA award for excellence in the study of Labor Law. He also interned for Member Sharon Block, a presidential-appointee of the National Labor Relations Board in Washington, DC, and worked at the General Counsel's office of the UAW in Detroit.
Following law school, he worked for six years as an associate at an Ann Arbor civil rights firm before co-founding Croson, Taub, and Michaels, PLLC.
Legal Experience
Joe has successfully litigated dozens of employment and civil rights cases in state and federal court. He handles all types of individual employment claims, including discrimination, retaliation, wrongful termination, non-compete violations, and unpaid wages and overtime. He represents employees exclusively—never employers, governments, or corporations. He also handles complex civil rights cases for violations of the U.S. Constitution and 42 U.S.C. § 1983, including claims for violations of due process, police misconduct and brutality, prisoner suicide, illegal searches and seizures, and the taking of property without just compensation. Joe understands the unique challenges presented when an individual seeks justice against a company or government with unlimited resources. Joe is proud of his client-focused approach to litigation and ensures that each client is advised of the risks of litigation as well as the strategy he will employ to accomplish the client's goals.
This aggressive and client-focused approach to litigation has resulted in outstanding results, including receiving favorable decisions in cases such as Cordts v. Griffis, 2020 WL 1274966 (E.D. Mich. Mar. 16, 2020) (granting summary judgment to Plaintiff on her Fourth Amendment claim alleging unlawful search and seizure); Bucciere v. Henry Ford Health Sys., 2019 WL 423441 (E.D. Mich. Feb. 4, 2019) (denying Defendant's motion for summary judgment on Plaintiff's age discrimination claim); Nolen v. Ohio Dep't of Rehab. & Correction, 2018 WL 6725395 (N.D. Ohio Dec. 21, 2018) (denying Defendant's motion for summary judgment on Plaintiff's FMLA retaliation claim); Congden v. Michigan Dep't of Health & Human Servs., 2018 WL 2431605 (E.D. Mich. May 29, 2018) (denying Defendants' motion to dismiss Plaintiff's First Amendment retaliation and disability discrimination claims); Askew v. Enter. Leasing Co. of Detroit, LLC, 2019 WL 4040421 (E.D. Mich. Aug. 27, 2019) (denying Defendant's motion for summary judgment on Plaintiff's race discrimination, pregnancy discrimination, and FMLA retaliation claims); Haydar v. Amazon Corp., LLC, 2018 WL 4282777 (E.D. Mich. Sept. 7, 2018) (denying defendants' motion for summary judgment on Plaintiff's Title VII religious and national origin discrimination claims) El-Sayed v. Eastern Michigan University, Case No. 18-608-CD, (Washtenaw County Circuit Court,  Aug. 28, 2019) (denying Defendants' motion for summary judgment on Plaintiff's ELCRA retaliation and Whistleblower Protection Act claims); Smith v. Jay-Tec, Case No. 18-168-CD (Washtenaw County Circuit Court,  Aug., 2018) (denying Defendants' motion to dismiss Plaintiff's complaint due to a contractual shortened statute of limitations).
Proud Union-Side Labor Lawyer
Joe also leads CTM's union-side labor practice. He is trusted counsel for several public and private sector labor unions, representing a diverse group of employees including nurses, electricians, pipefitters, teachers, and university professors. In addition to providing general advice on union administration, contract interpretation, and negotiations, he prosecutes grievance arbitrations, MERC proceedings, and civil litigation on behalf of union members.
As a former union organizer, Joe brings a practical and real-world understanding of unions as organizations. He has been an avid supporter of union rights and social justice since he was nine years old and walked the picket line in support of the striking Detroit News and Free Press workers, where his great-grandfather had been one of the founding members of the printers union. Between college and law school, Joe decided to turn this passion into a career and worked as a union organizer, helping childcare workers, food service workers, and county government employees form their own union and negotiate their first contract.
Joe was born and raised in the southside of Lansing. He now lives in Ann Arbor with his wife and daughter, along with their two rescue dogs. He has never crossed a picket line.